Eagle Lake
July 1998
Nat's first trip to Eagle Lake. She's on a pallet. Grandpa, Grandma, Em and Nic looking on.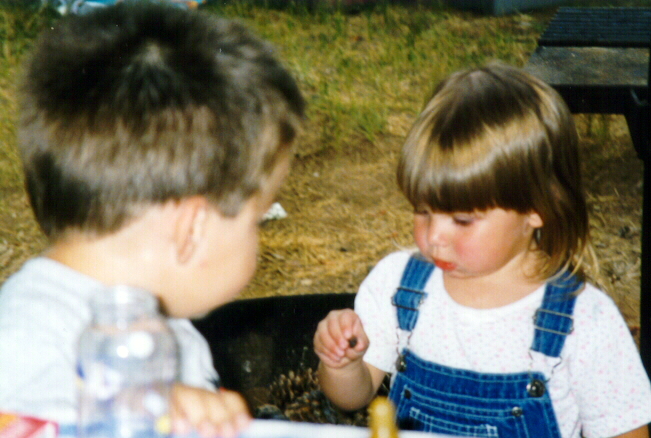 Nic and Em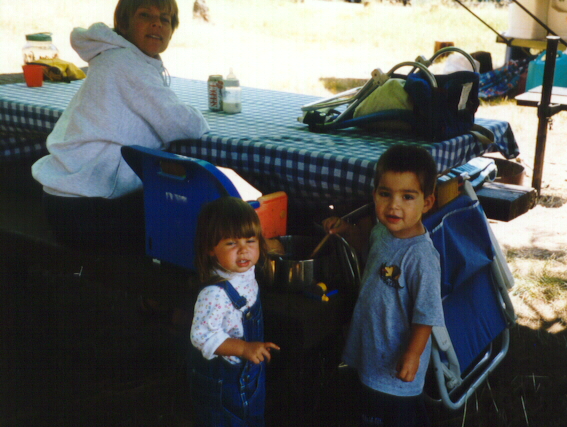 Lisa watching Em and Nic make mud pies.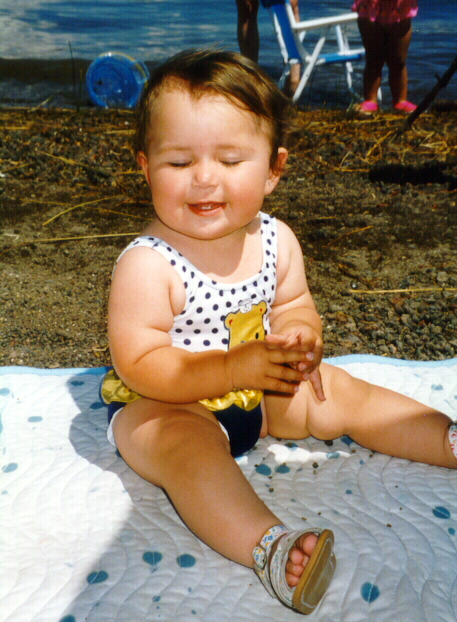 The fat little legged bathing beauty, Natalie.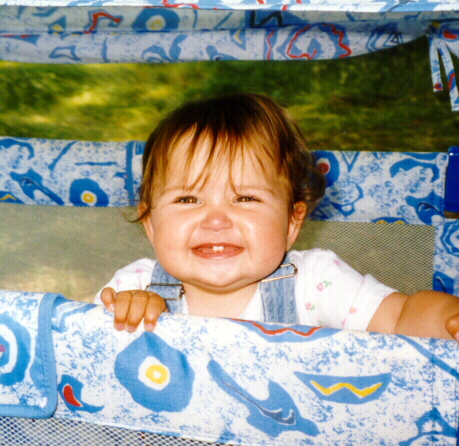 Nat's funny little face in her cabana.
Her favorite...riding on Daddy's back.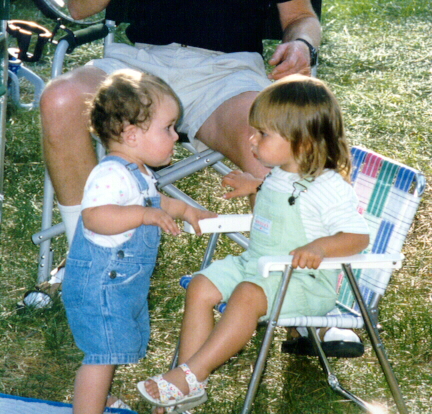 Get away from my chair, Natalie.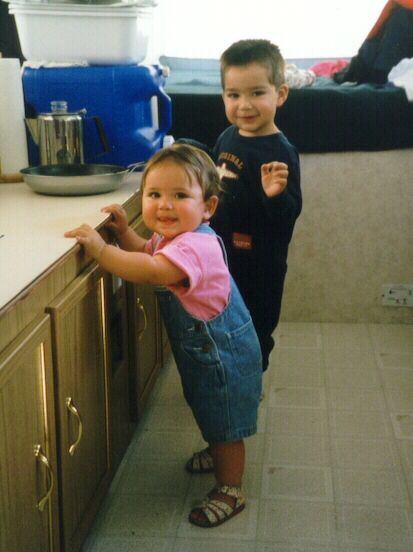 The babies in the camper van (tent trailer).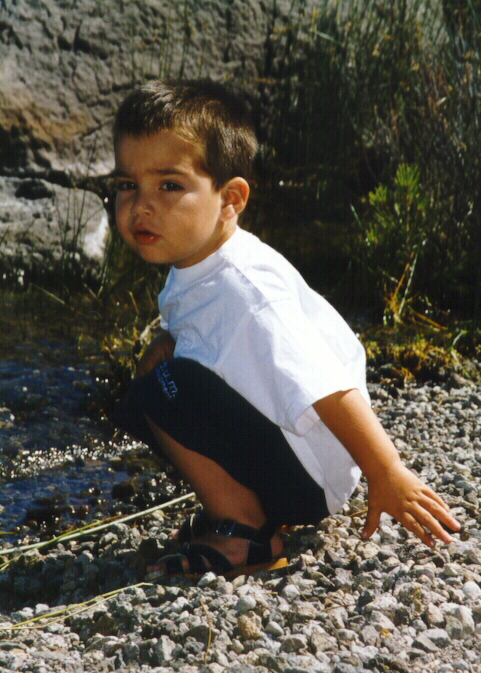 Bug
Nic and Daddy doing chores.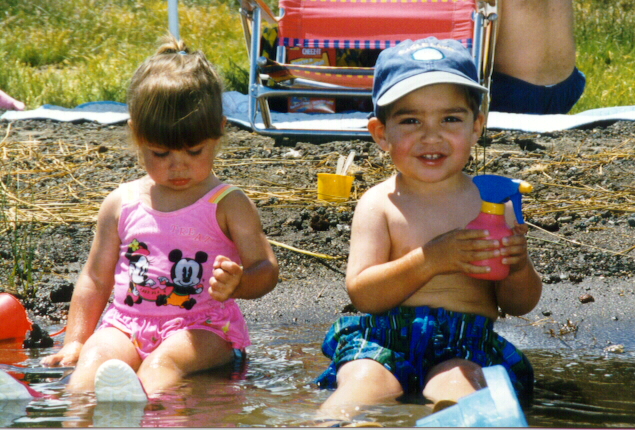 Em and Nic bathing.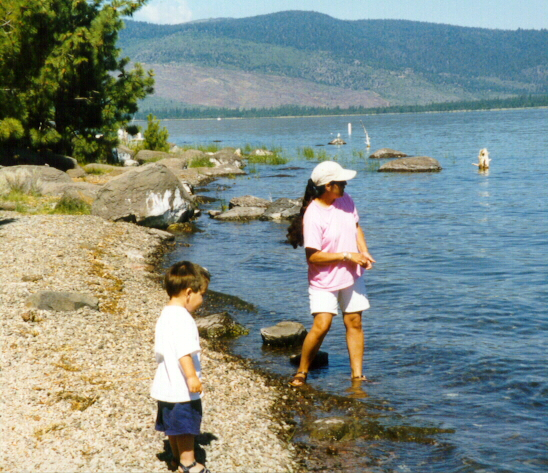 Bug and Mama skipping rocks.