Eagle Lake 1999
(I found these photos. I think this may have been the year Natalie got sick on the way up, we spent a day at Susanville hospital and then went home early.)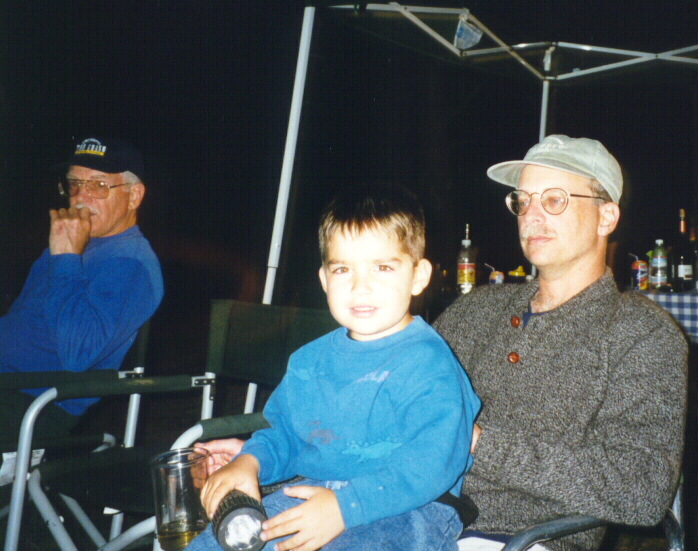 Three Strakas, Ray, Nicolas and Mike.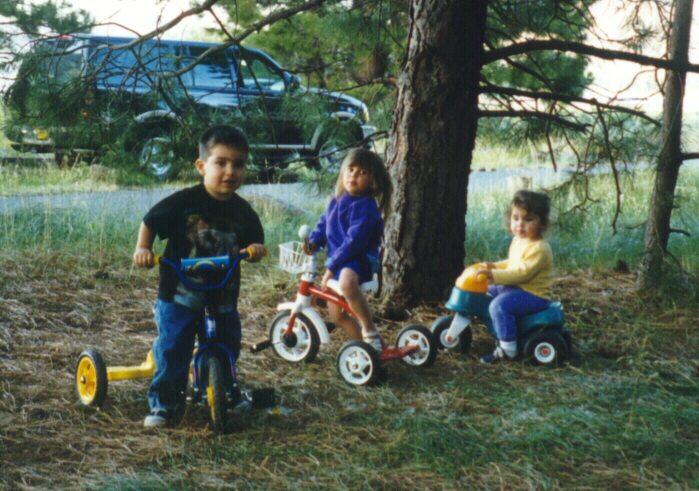 The biker gang.
Everyone roasting stuff. Grandpa, Pat, Grandma, Nic, Mike, Lisa, Emily and George.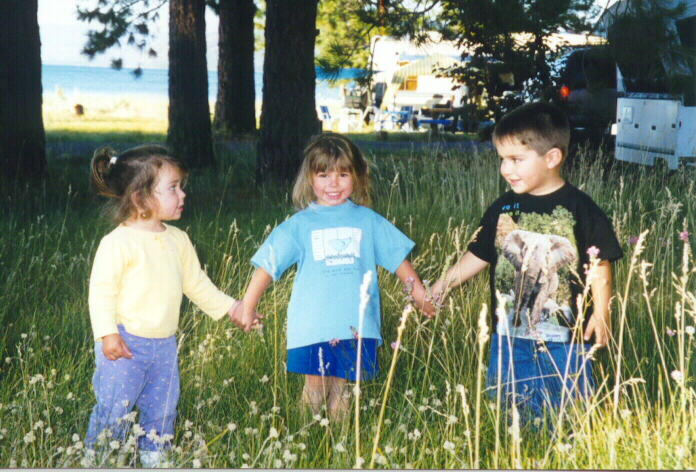 The three cousins.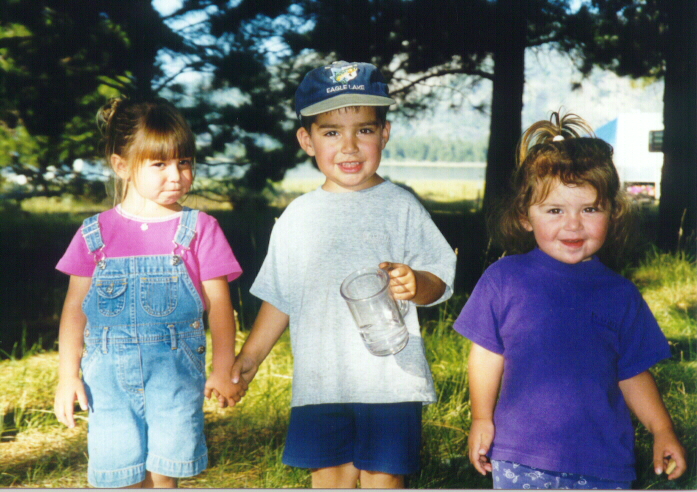 Cousins again.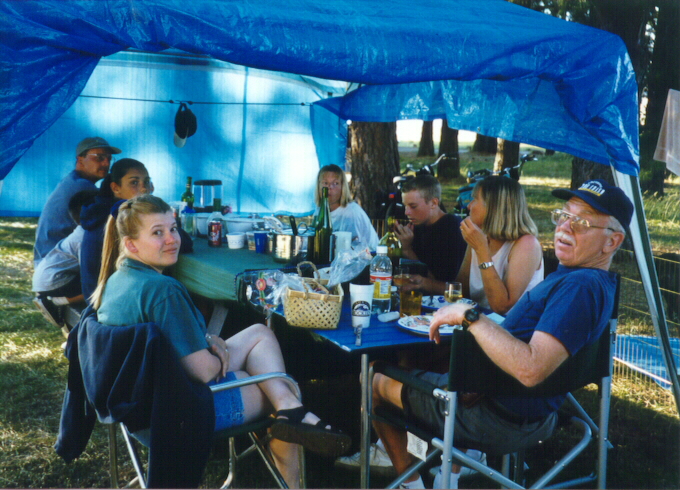 Dinner...Mike, Nic's bottom, Amanda, Kristen, Ray, Karen, Pat, Lisa.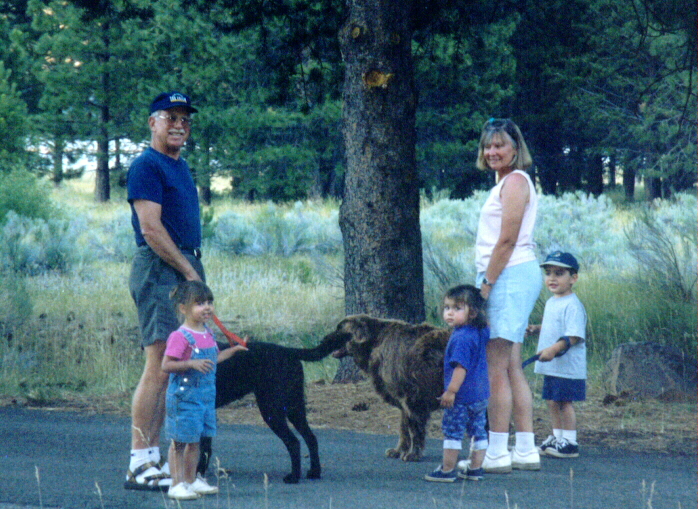 The babies helping with the dog walk.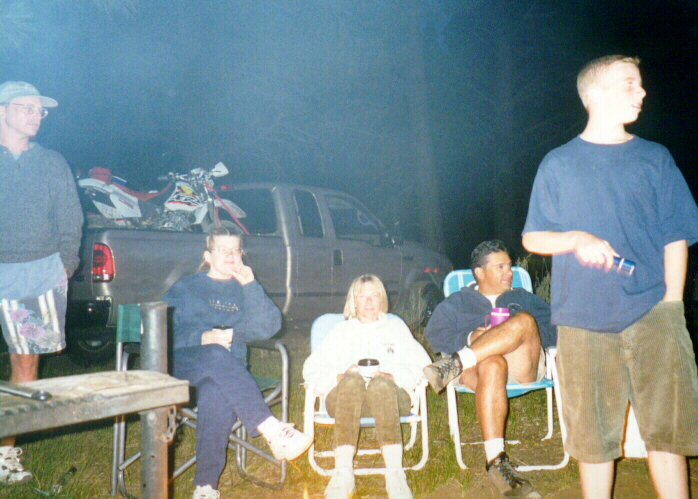 Enjoying the campfire.
After YEARS of trying, George catches his first fish ever!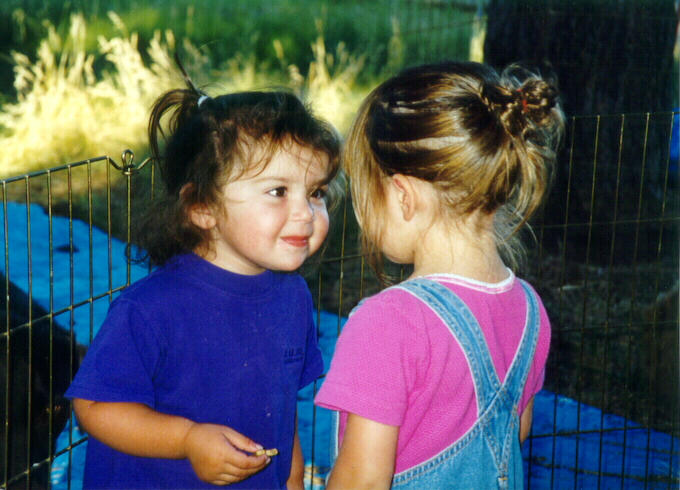 Em and Nat.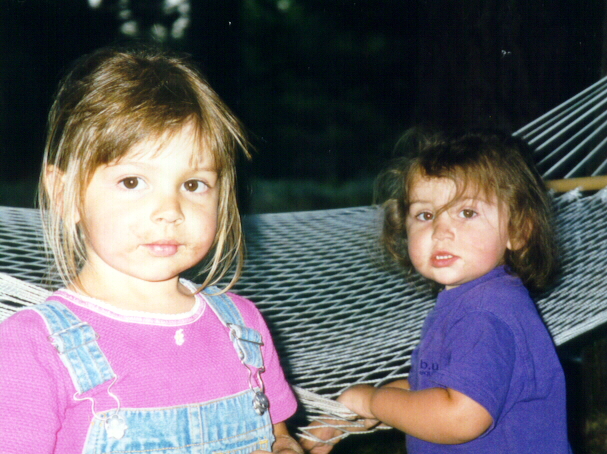 Em and Nat.