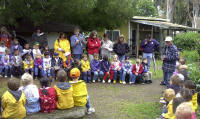 Arrival at the Farm. The farmer explains rules and so forth.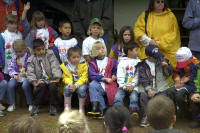 The children listening intently.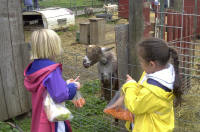 Kyra and Natalie feeding a little goat.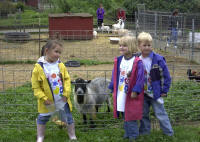 Now Natalie, Kyra and Brad pose with the goat.
Posing with a goose.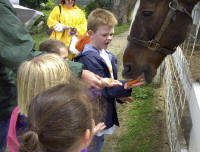 "OH, GROSS!!"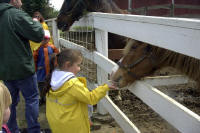 The little one is not so slobbery.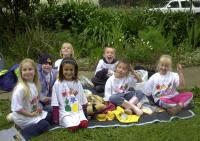 Ryan, the main man, eating lunch with the girls!
From left: Katie, Jenelle, Melayna, Kyra, Ryan, Natalie and Rachel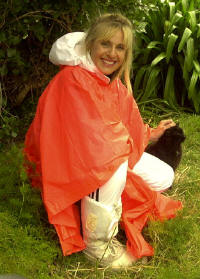 Miss Mary found a little friend.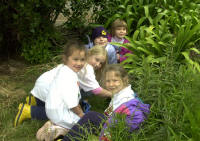 Now the girls find him
Natalie planting her seeds with Mrs. C's guidance.